This is a private homepage for leisure purpose created
by Heike Andrea Grote since August 28, 1999.
Music will start in a moment!
Heike`s World Of Monchhichi
Heike's Blythe Dolls
Heike´s Sarah Kay Collection
My Person
Heike's Blog
Heike's Book List
Heike makes Art
Pen Pal
Music
Art
Biographies
Comics
Heike's Newsletter
Update Archive
Comments
Hot Links
E-Mail
Copyright
Japanese Earthquake 2011
Latest Update


Lollipop Girls
Normal is Boring
This is Zoe!
Keep calm and do a kickflip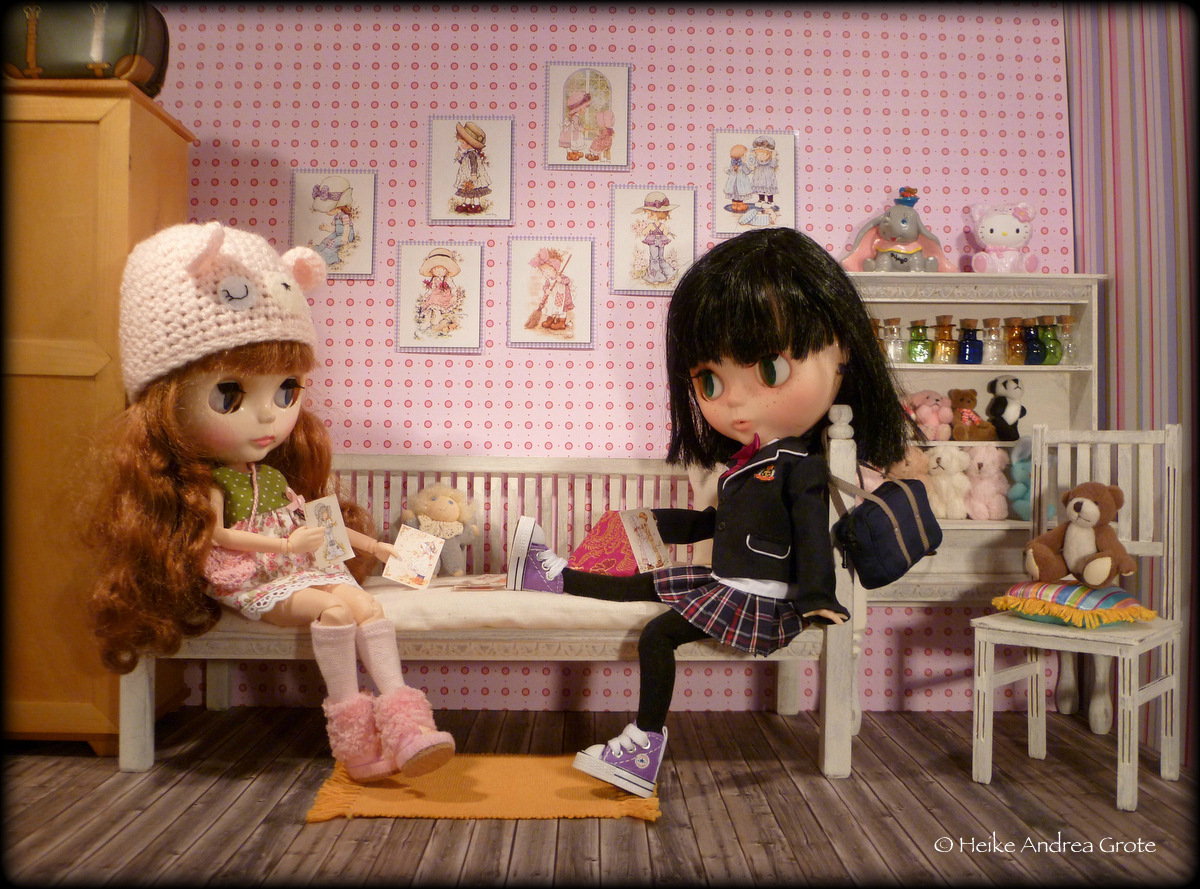 Poppy and Dylan exchange their collector cards of their favourite artist Sarah Kay.
Wood Girl
Lovely Nurse
Do you want to see more Monchhichi photos? Then click on "Heike's World Of Monchhichi"


An extract of Heike's Blythe dolls: