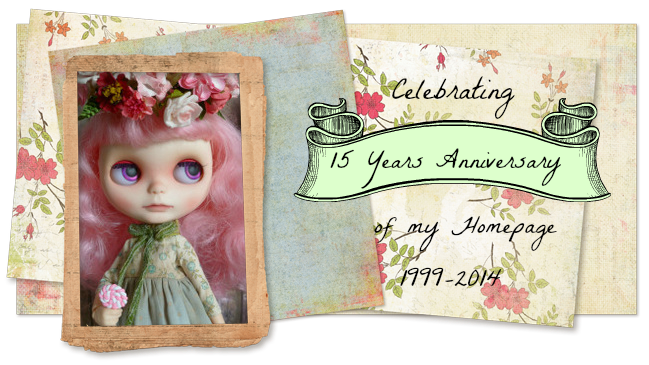 Dear Friends!

I really cannot believe it, but I published my homepage 15 years ago for the first time.
Since then I had a lot of fun through my homepage.
I had never thought, that I would have got to know so many people
from all over the world since then. It is still unbelievable for me,
that more than 5000 people like my Monchhichi Facebook Page. This was unthinkable when I opened it.
In 1999 I thought...mmh I wonder if anyone would find my tiny private homepage in the big world wide web.
Through this homepage I got and still get emails from people who share the same interests with me...and I love it.
Hugs
Heike

I would like to invite you
to watch my Anniversary Firework
here
at a page which I had prepared for Celebrations like this.
and
Have A Nice Day!

Music will start in a moment!