Welcome to my World of Monchhichi!

I started to collect these cute monkeys, when I was 11 years old.
The three friends above are my first Monchhichis.
They belong to the original generation, because of their blue eyes.
The most standard Monchhichis today have brown eyes.
Are you also a friend of those little monkeys?
I am always happy to get from other Monchhichi-fans.
Well, make yourself comfortable.
Sit down and take a little time to surf through this site.
I had many fun while collecting all the photos and pictures for you.
I hope, that you will have a good time with it.
CONTENT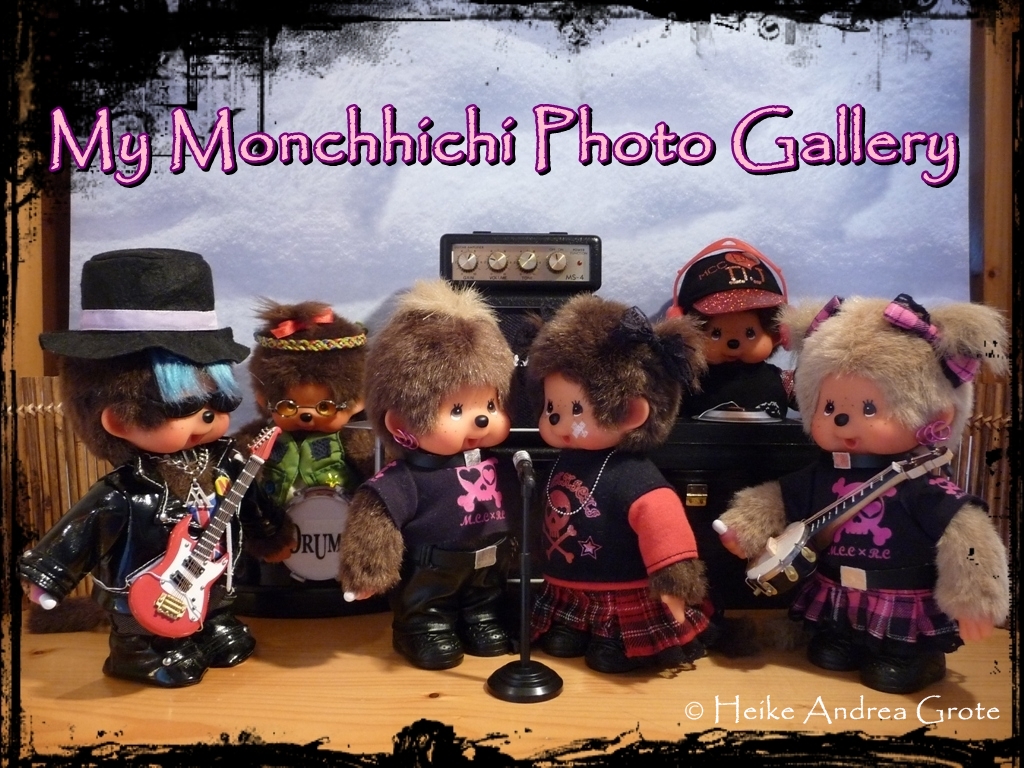 Dear Monchhichi-fan here youīll see a lot of photos which I took from my Monchhichis.
I am happy to share them with you. The most Monchhichis are dressed originally like from the manufacturer Sekiguchi.
But some special Monchhichis wear a unique clothing which you will only find on my homepage.
In those cases the dress is My Own Creation. I use self knitted clothes or dresses which are from other doll manufacturers.
The Monchhichis are often dressed in asian costumes.
I am always interested in the meaning of those asian dresses and I try to describe them on the websites where they appear.
I mark them with the word Description. I hope you will enjoy them.

The Photo Gallery begins with the oldest photos (No.01) which I made in the year 2000.
A Sneak Preview of the Photo Gallery :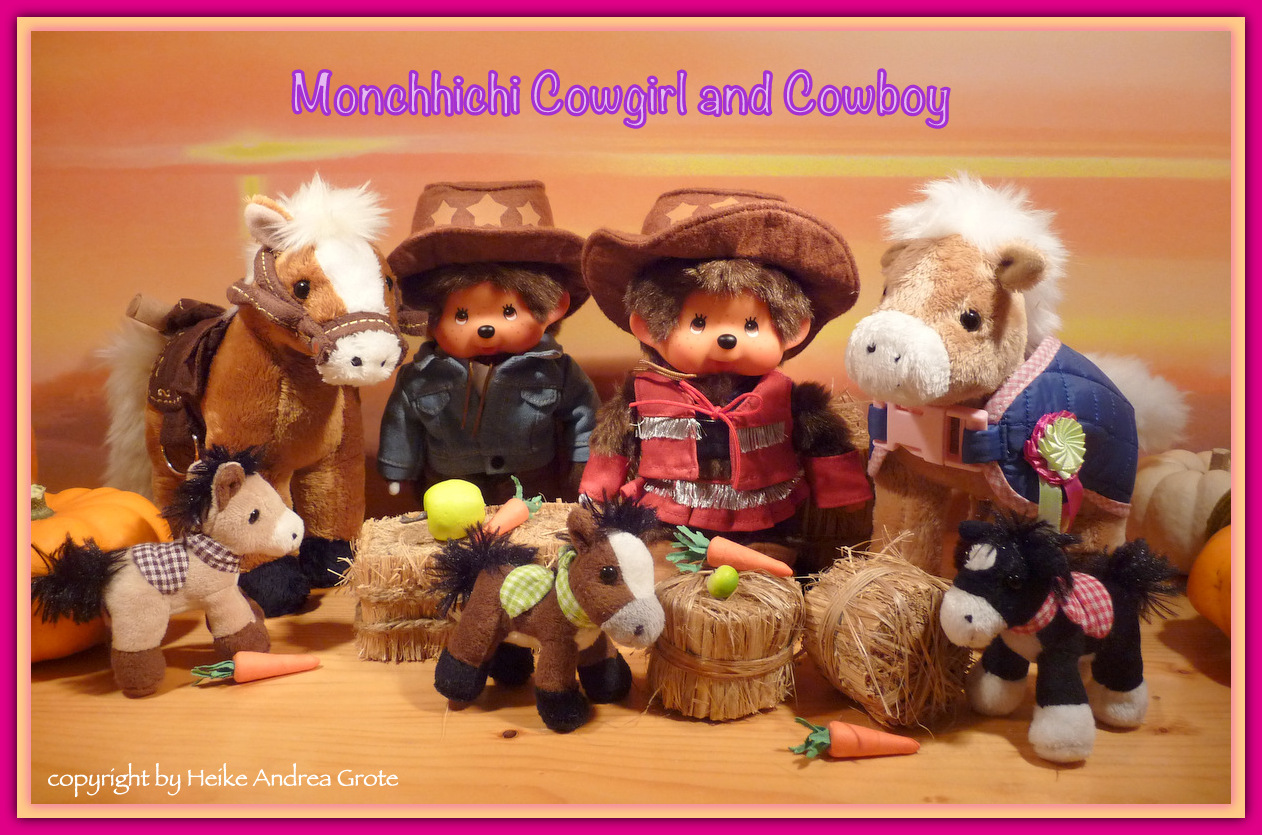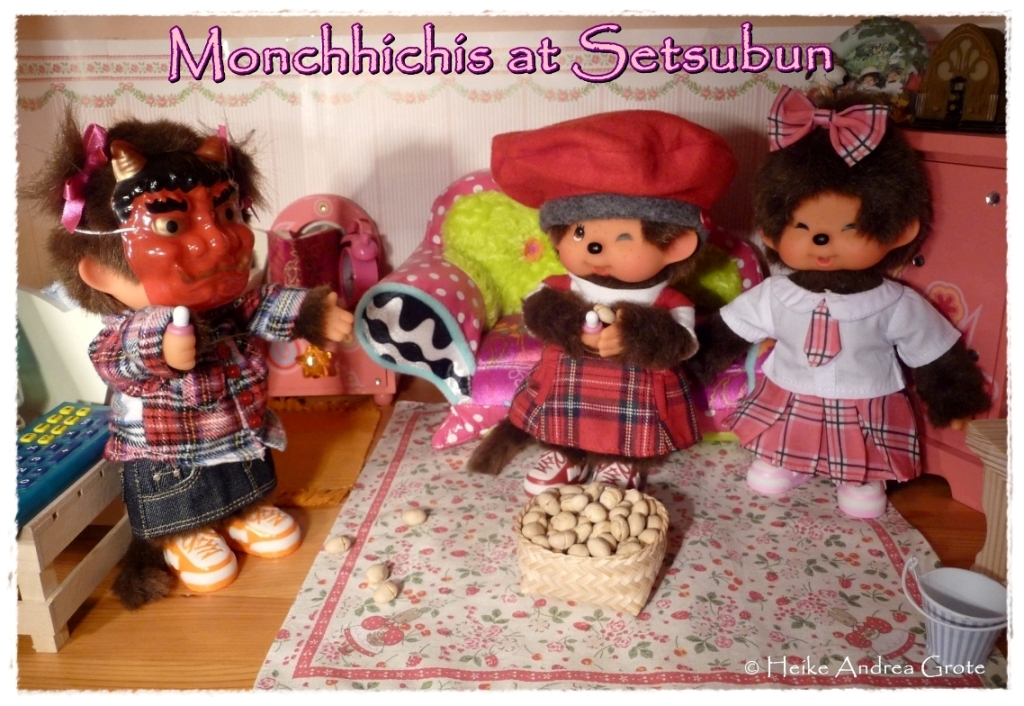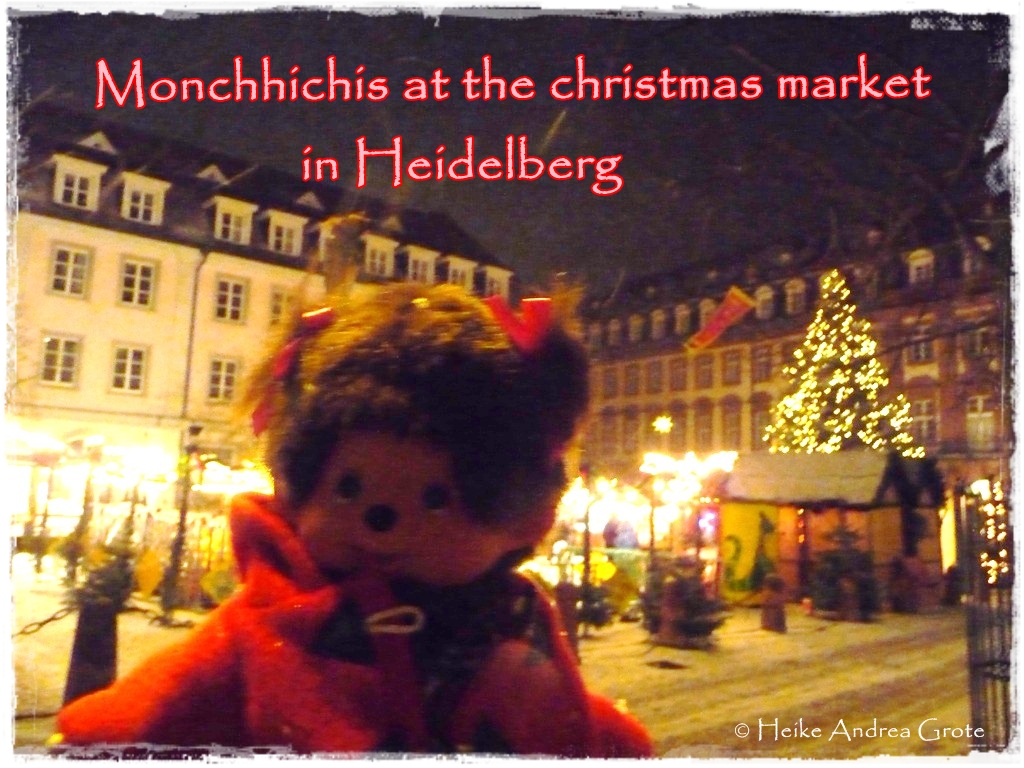 Photo Gallery


01. My Showcases 2001

02. Nearly the whole gang 2000

03. Grandpa and Grandma 2001

04. Little Chhichis 2001

05. Farmerboy and Girl 2000

06. Big Chhichis 2000

08. Hip Hop Boy

09. Pullover Boy and Pullover Girl

10. Fisherboy

12. Boy in red coat

13. Two good friends at the day

14. Two good friends in the night

16. Baseball-Guy

17. A Bee

20. Girl and Baby

21. Baby in Bed

22. Wedding Album

25. Indian Summer

26. In the School

27. Itīs Winter!

28. Two big friends

30. Music Man

33. Girl and Boy 2000

34. Jogger

35. Cool Boys

36. Sporty Girl

37. Hawai is sunny

38. Girl and Boy 007

39. Zen Monchhichis Description

40. Swimmers


41. Flower Power Girl My Own Creation

42. Flower Power Girl In Progress My Own Creation

43. Indian Girl My Own Creation

45. Ballerinaīs room My Own Creation

47. Soccerplayer My Own Creation

48. Little Sister My Own Creation

51. Fish Dealer

52. Greengrocer

55. Asian Legends Description

57. Japanese Girl and Boy Description

59. Balloon Boy My Own Creation

67. In The Snow

71. The Big One

75. Smart Girl

84.